Do You send Christmas Cards to clients?
We were talking with a friend this morning and the subject of Christmas cards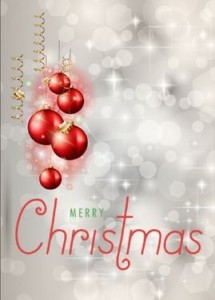 came up and just how many of you are in the same boat as our friend. She bought a special card for someone a couple of weeks ago, but it is still sitting on her table waiting to be written in, then addressed and stamped and most importantly walked down to the post box.
Like so many of us she has the best of intentions, but things keep happening. Your friends, colleagues and customers unfortunately can't open and see your intentions. Don't buy cards you fail to send.
But why not make life easy?
Send Out Cards has a convenient and easy to use system that lets you send that Christmas card or any other card, like a birthday, anniversary or thank you card without the hassle of pen, paper, stamps, envelopes and mailboxes. Sending a card has never been so easy! With just the click of a button, you can choose your custom card, add a personal photo, write your message and click send. Send Out Cards then print, address and stamp the envelope, insert and mail the physical card for you.
As business people don't miss out on the opportunity available this Christmas to let your contacts, clients and customers know just how important they are.
Ron and Sue
---