Imagine, you have just done a favour for someone and you made it clear you didn't want anything in return. So the person takes you at your word and doesn't do anything, zilch, nada, nothing at all, not even a 'thank you'. You did mean to convey that you weren't expecting a reward, but you still would have appreciated and expected at least an acknowledgement, or a word of thanks. I guess I could say you are not real impressed!   
This little experience has ended on a sour note, when it should have been smiles all round. Please make sure you are never the cause of this yourself and ensure you always express your gratitude.
This reminds me of that add on TV for "Family Favourites" chocolates or "the thing you bring when your asked not to bring a thing." – You know it's the right thing to bring an unexpected something, especially if you don't want to feel awkward and out of place.     
Don't ever let yourself get into this position, of being the "ungrateful so and so". Make sure you always acknowledge people and the things they do for you. More often than not a simple, spoken "Thank You" will be all that's needed, and you can imagine the difference it would have made in our scenario above.
Like the TV add, the "perfect thing" when it's not expected is a printed card with a few well chosen words written within, just like the ones you can send with SendOutCards. And if it was a big favour, or you want to impress your gratitude, add a gift, like some of the most delicious brownies you have ever tasted.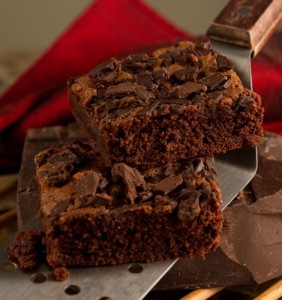 Ron and Sue